Qingdao malaysische haar händler großhandel 7A grade 8-30 zoll reine malaysische haar
Mindestbestellmenge
1 Stück/Stücke
| | |
| --- | --- |
| Hafen: | Qingdao |
| Liefermöglichkeit: | 150000 Stück/Stücke pro Month malaysisches reines haar |
| Zahlungsbedingungen: | T/T,Western Union,MoneyGram,Paypal, Escrow |
| Verpackungseinzelheiten: | 7A grade Malaysische haar-durch polybeutel, karton. es ist neutrale verpackung, es ist sehr bequem für kunden zu verkaufen. |
| Liefereinzelheiten: | lager innerhalb von 48 stunden nach erhalt der zahlung. |
Alles ansehen
Qingdao Goldleaf Hair Products Co., Ltd.
China (Festland) | Produzent, Handelsgesellschaft
Antwortzeit

<24h
Antwortquote

95.2%
Transaktionen

90,000+
Ortszeit des Lieferanten ist 06:33
MINISEITE BESUCHEN
Produktname:
Qingdao malaysische haar händler großhandel 7A grade 8-30 zoll reine malaysische haar
| | |
| --- | --- |
| Hafen: | Qingdao |
| Liefermöglichkeit: | 150000 Stück/Stücke pro Month malaysisches reines haar |
| Zahlungsbedingungen: | T/T,Western Union,MoneyGram,Paypal, Escrow |
| | |
| --- | --- |
| Verpackungseinzelheiten: | 7A grade Malaysische haar-durch polybeutel, karton. es ist neutrale verpackung, es ist sehr bequem für kunden zu verkaufen. |
| Liefereinzelheiten: | lager innerhalb von 48 stunden nach erhalt der zahlung. |
Qingdao Goldleaf Hair distributors wholesale 7A grade 8-30 inch virgin malaysian hair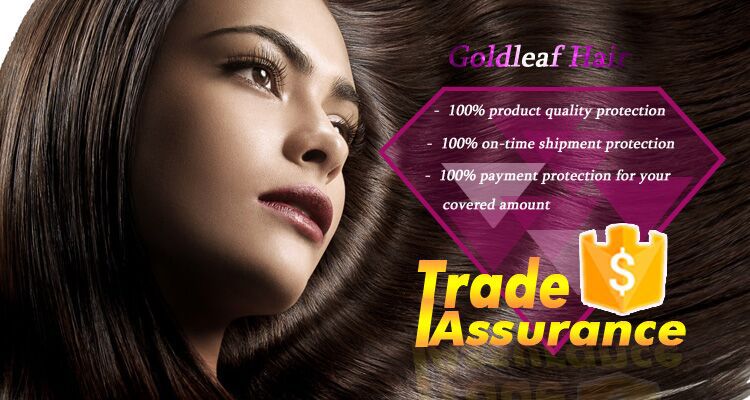 ♥ 100% Unprocessed malaysian hair.
♥ without any animals, synthetic or other human hair.
♥ Hair cuticles facing the same direction makes the hair tangle free .
♥ It curls back easily and can be dyed and done to other styles many times.
♥ If be taken care of properly, it can be used at least 1-2 year.
product details
Hair Pictures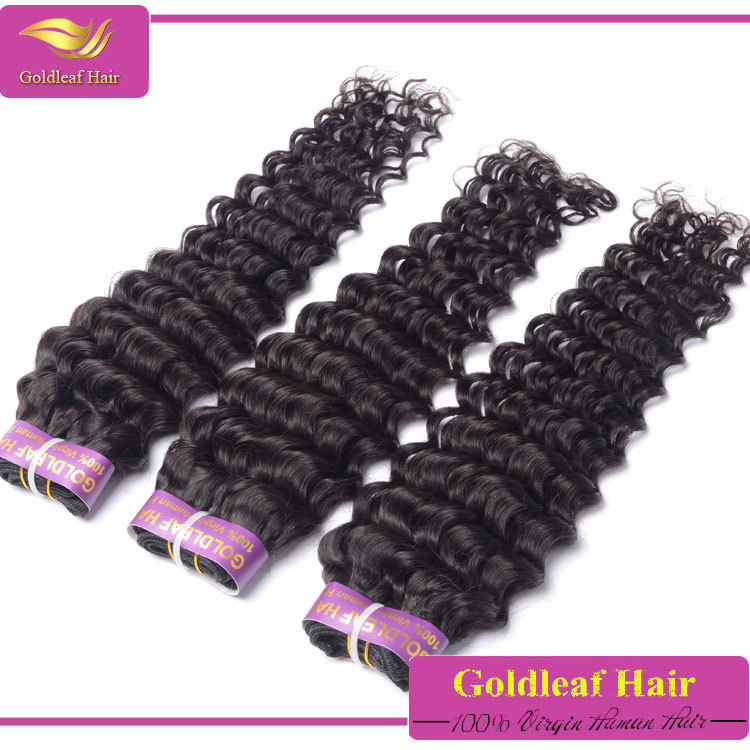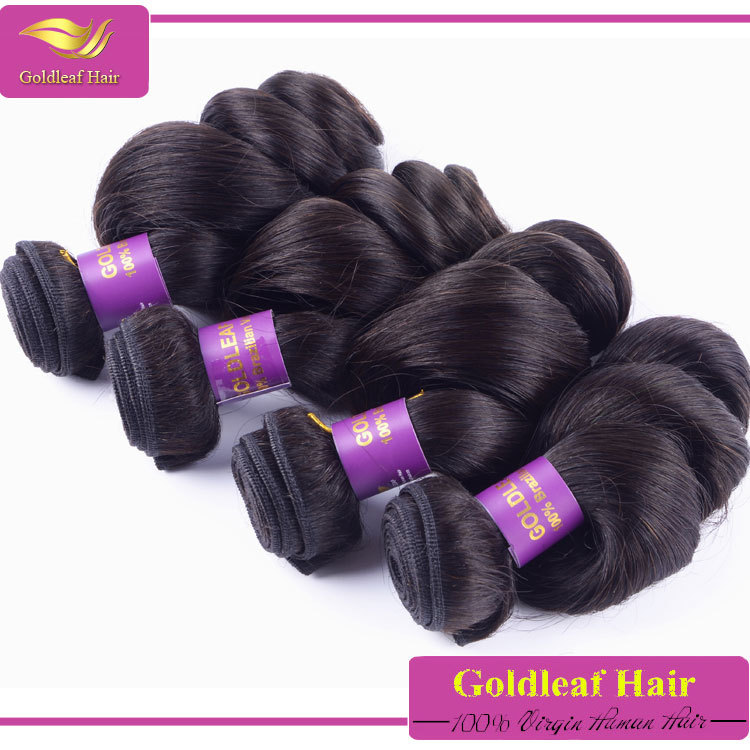 Pictures -More hair styles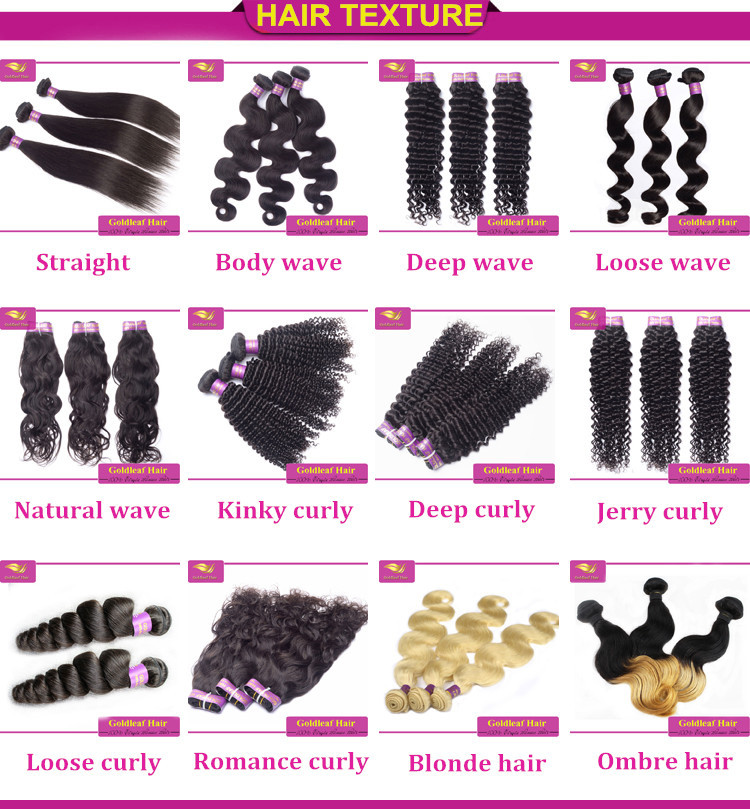 Hair Color
Why Choose our Gold Leaf Hair Product?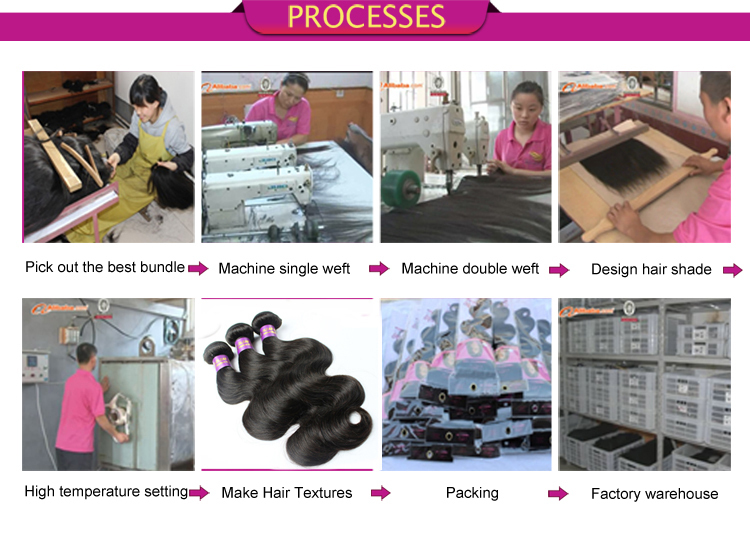 1. OEM/ODM service can be satisfied. We can make any hair textures as long as customers show the designs.
2. Customized branding,packaging labels as well as other requirements from customers is accepted.
3. Drop shipping will be supplied. We will keep our customers' information confidential.
4. We do any services requirement by our customers. Please contact us for futher details discussion.
Shipping & payment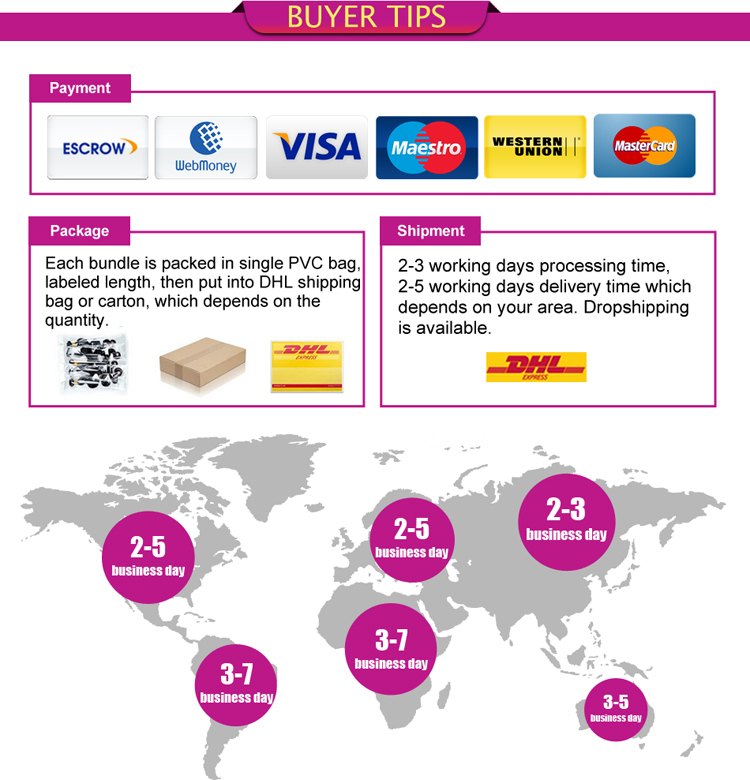 Hair Advantage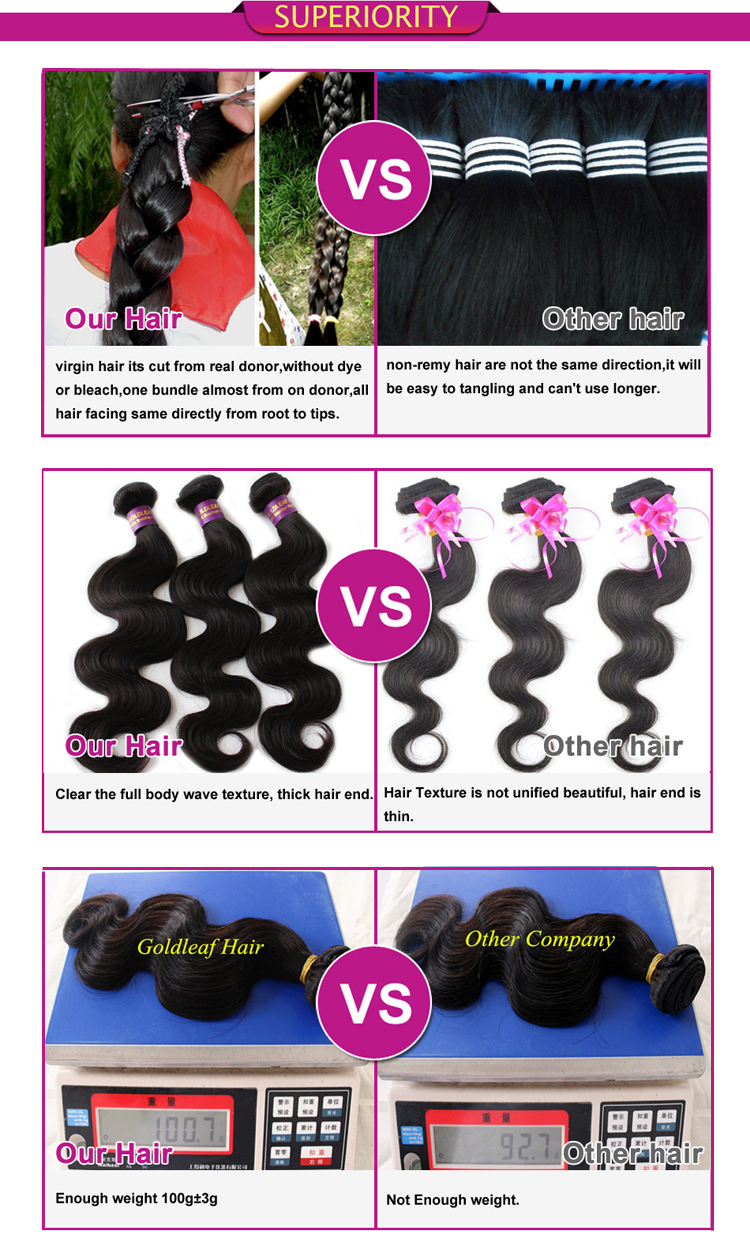 Feedback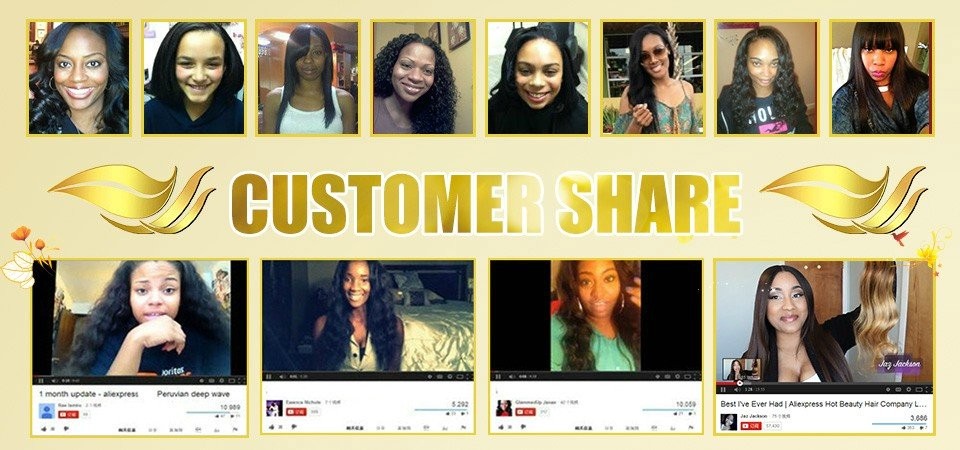 Hair Test
FAQ
Q1. How many bundles hair do I need?
Below is the standard for average person, if your head is big size, it is better to buy 1 bundle more. The advice of your stylist is helpful to you.
8'-12': 2 bundles
14"- 22": 3 bundles
24"- 30": 4 bundles or more
Q2. Why are my hair extensions getting tangled?
Your Hair Extensions can tangle due to being to dryness, oil & dirt build-up, salt-water, chlorine and not combing(wide tooth comb) out your hair daily. Make sure to wash & condition your hair at least once a week, twice a week is better. Use hydrating drops or consult your stylist for more help. Hair with inferior quality is easy to tangle, don't buy the cheapest goods.
Q3. How long does it last?
The hair can last for a very long time depending on how you maintain it. Treat it like your own hair and take very good care of it, it will last longer. Many hair Stylist prefer virgin hair because it looks natural and unprocessed by chemical agent which makes it last longer than the processed hair.
Q4: Can I dye /color the hair?
Our virgin hair can be dyed. As a general rule, it is easier to darken the hair than to lighten the hair. We recommend you dye dark color, but you'd better find an professional man to do this, because improper dying will ruin the hair.
We highly recommend having your hairdresser dye the extensions as you will get the results you want, coloring them yourself always poses a high risk of not coming out the shade you want. If you can't get to a salon, always use a good quality hair dye and test a small sample first.
Q5: Can I re-style the hair?
A: Our hair can be flat ironed or re-styled,it can be changed for more than 3 times, but don't use too high temperature, which may ruin the hair. For re-styled, we recommend you take body wavy or straight, it is difficult to re-style the curly hair.